Upcoming SMR Concerts and Appearances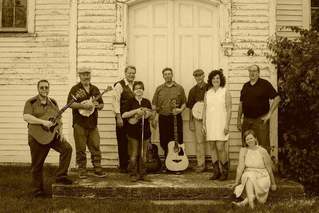 Project update...
DONE! Now available on almost every media outlet, including CD baby, Amazon, itunes, spotify, etc. For more information, see the Tenderly Calling Preview tab or hit the CDbaby icons on the website.
Saturday, May 20th, 6:30 p.m.
"West Virginia Mission Benefit Concert" Sparta Evangelical Free Church, Sparta, NJ Reserve free tickets at www.spartaefc.org/wv
Saturday, June 10th, 5:00 p.m.
"Sussex County Miners Family Faith & Fireworks Night" Skylands Ball Park, Augusta, NJ We will be joining Force for Good and Lion's Lantern in a pregame concert before the Miner's baseball game.
Gates open at 4:00 p.m.
Concert starts then as well with Force for Good. SMR will play the middle set followed by Lion's Lantern. Tickets can be purchased at sussexcountyminers.com. Discounted group ticket pricing also available.
Saturday, July 8th, 5:20 p.m.
"Front Porch Bluegrass Festival"
Chester, NJ Event starts at 10:00 a.m. and continues throughout the day.
Sunday, July 30th, 6:30 p.m.
Christ Union Chapel, Branchville (Culver Lake) NJ
​
Saturday, September 30th, 4:00 p.m.
Sussex Christian School's "Fall Festival 2017", Sussex County Fairgrounds, Augusta, NJ Gates open and other events start at 10 a.m.
Saturday, October 7th 6:00 p.m.
Culver Lake Music Fest & Pig Roast, Branchville, NJ Event starts at 3:30 with Kim DeBonte, Dinner at 5:00 p.m., SMR at 6:00 p.m., Il Quartteto at 8:00 p.m. and The Gulver Gap Band at 9:00 p.m. Tickets $25 available at this date by calling 973-534-7573.
Saturday, October 21st 1:00 p.m.
IBC Bluegrass & Folk Festival, Immanuel Bible Church, Howell, NJ The festival will feature several bands, food and games.
Sunday, November 5th 3:00 p.m.
Reformed Church of Boonton, Boonton, NJ
Saturday, December 2nd 7:30 p.m.
"A Down Home Christmas", Cedar Crest, Pompton Plains, NJ
Sunday, December 3rd 7:00 p.m.
"A Down Home Christmas", First Baptist Church, Newton, NJ
Friday, January 19th 7:00 p.m.
Coffeehouse, Sussex United Methodist Church, Sussex, NJ
---